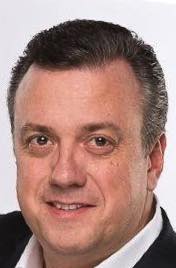 Datrium, Inc. announced the appointment of Tim Page as CEO.
Company's next stage of growth will tap Page's leadership and experience from Sprinklr, a cloud service for enterprises, where he served as COO. Prior to that, he was also the COO and a founding member of VCE, where he created the converged infrastructure market and sustained a $3 billion run-rate in just six years.
He will replace in the CEO role co-founder Brian Biles who will continue to serve the company as chief product officer.
"Tim is a great leadership fit for Datrium," said Biles. "His combination of experiences in leadership in cloud services and converged infrastructure are perfect for us."
"From the very beginning I was impressed with the incredible people at Datrium, blending some of the top minds in SaaS, virtualization and data management. The company's achievements have been phenomenal-record customer adoption, huge sales growth, and new software being released at a blistering pace," said Page. "Enterprises are asking for a higher-end, massively scalable infrastructure than legacy HCI, and one that's a bridge to the cloud. Datrium is absolutely the right company at the right time, and I am thrilled to be here."
The company's early success comes in large part from the capabilities associated with its DVX, a single converged data lifecycle platform for hybrid clouds.
This new breed of convergence has proven itself to be a game changer for customers that include the likes of a global consumer products company and technology powerhouses Siemens, Zeon Chemical, BioMarin, VPay and the US Department of Defense.
In recent months, Datrium has also enjoyed channel growth fuelled by strategic relationships with technology partners including Dell, Oracle, RedHat, and Citrix.
In January, the company also began its global expansion with the opening of offices in Japan and Canada.
Read also:
Exclusive Interview With Brian Biles, CEO and Co-Founder, Datrium
Came from Data Domain and EMC.
by Philippe Nicolas | 2017.10.19 | News
Source: Tim Page Named CEO of Datrium