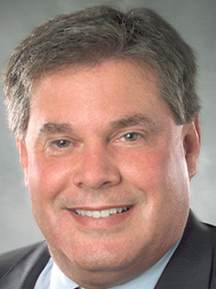 This announcement was published on a blog of IBM Corp.'s and written by Eric Herzog, VP, product marketing and management, storage systems.
Storage innovation that drives 21st century business
IBM Storage – the #2 storage software vendor by revenue market share[1] – is announcing a range of innovations to our software-defined storage (SDS), data protection and storage systems portfolio.
Driven by the exponential volumes of data growth and the underlying value in this huge treasure trove of information, many 21st century enterprises are moving quickly to modernize their traditional IT infrastructures while taking advantage of multi-cloud architectures and AI applications. Continuing IBM investments in enhancing our SDS, data protection and storage systems capabilities, these announcements demonstrate IBM's commitment to storage solutions as the foundation for multi-cloud and cognitive/AI applications and workloads.
"As data has become the driving force behind successful companies, clients derive business value using analytics and AI technologies on a multi-cloud infrastructure that is flexible and agile," said Ed Walsh, GM, IBM storage and software-defined infrastructure. "Software-defined storage, modern data protection and all-flash arrays are critical solutions for this journey. With this launch, we are extending their reach to transform on-premises infrastructure to meet these new business imperatives."
Innovations and enhancements across the IBM storage portfolio expand the range of data types supported, deliver new function, and enable new technology deployment:
"With advances in AI, businesses are able to leverage data more effectively than ever to become both more efficient and more effective," said Scott Sinclair, ESG senior analyst. "As data becomes more closely tied to business success, the importance of an optimized storage infrastructure increases. SDS technology, such as IBM's Spectrum Storage – recently boosted with a number of significant new capabilities – plays a pivotal role in delivering the requisite infrastructure flexibility that can enable IT to keep pace with the business's demand for data."
With these innovations, the company is expanding the scope of DS solutions, data protection and all-flash arrays in addressing more use cases, adding new capabilities and leveraging our leadership in the storage market to offer more competitive advantage to our clients. This level of storage innovation is critical to driving your 21st century business.
[1] Source: IDC 3Q17 Enterprise Storage Software Qview
Source: StorageNewsletter » IBM Pushes Software-Defined Storage