Quantum: Fiscal 2Q18 Financial Results
Poor results, CEO Jon Gacek leaving company

This is a Press Release edited by StorageNewsletter.com on 2017.11.13
| | | | | |
| --- | --- | --- | --- | --- |
| (in $ million) | 2Q17 | 2Q18 | 6 mo. 17 | 6 mo. 18 |
| Revenue | 134.7 | 107.1 | 251.0 | 223.9 |
| Growth | | -21% | | -11% |
| Net income (loss) | 4.0 | (7.9) | (0.6) | (11.5) |
Quantum Corp. reported results for the fiscal second quarter 2018 ended September 30, 2017, and made a number of other announcements.
Fiscal Second Quarter Results
(all comparisons are relative to the fiscal second quarter 2017 unless otherwise stated):
Total revenue of $107.1 million, down from $134.7 million in the prior year period which included approximately $15 million in revenue from a large public cloud deal. The year-over-year decline was greater than expected largely due to timing of closing deals at quarter end, third-party component supply shortages and softness in disk backup systems sales.
Scale-out tiered storage revenue of $33.8 million, a decline of $12.9 million, largely attributable to the public cloud deal a year earlier.
Total data protection revenue of $63.9 million, down from $78.4 million and consisting of:

$52.2 million in tape automation, devices and media revenue, compared to $59.7 million, with OEM revenue declining 24% and branded revenue declining 14%.
$11.7 million in disk backup systems revenue, down from $18.7 million in the comparable quarter which included several deals exceeding $1 million.

Royalty revenue of $9.3 million, a decline of $300,000.
GAAP net loss of $7.9 million, or $0.23 per diluted share, compared to net income of $4.1 million.
Non-GAAP net loss of $4.9 million, or $0.14 per diluted share, compared to net income of $6.4 million.
"We're disappointed that our results fell short of our expectations, but we're taking aggressive action to improve our cost structure and generate consistent growth and profitability," said Fuad Ahmad, SVP and CFO of Quantum. "We believe part of the challenge at quarter end involved timing of deals, and we've already shipped more than 50% of the revenue from deals that weren't closed, including those delayed by third-party component supply shortages. Despite the difficulties we encountered in the quarter, there were some bright spots, including strong year-over-year growth in video surveillance, positive customer reception to our new StorNext 6-powered solutions and the increased market opportunities resulting from new partnerships."
CEO Transition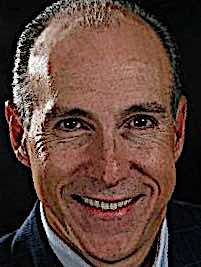 Quantum has named board member Adalio T. Sanchez interim CEO to replace Jon Gacek, who has left the company. He is a 35-year IT industry veteran who spent most of his career at IBM, including 16 years in senior executive and global general management roles. The board also has formed a search committee which will be headed by chairman Raghu Rau and has retained Korn Ferry International to commence a search for a permanent CEO.
"Adalio brings tremendous domain expertise in systems and storage, along with a proven track record of transforming businesses," said Rau. "Since joining the board in May, Adalio has been leading our engagement with AlixPartners and will hit the ground running to drive improved execution at the company."
Convertible Notes Repayment and Additional Financing
Quantum secured a $20 million incremental delayed draw term loan financing facility from TCW Direct Lending. The new capital is being provided under amended credit agreements with TCW and PNC Bank and is on top of the $170 million financing package with the two lenders that the company announced in October of last year. This brings the total cash secured under delayed draw term loans to $40 million, including $20 million in previously committed funds. In addition to the incremental financing, the amended agreements include less restrictive covenants than the original agreements.
"We appreciate the continued support from our lenders," said Ahmad. "The additional financing will give us more financial and operational flexibility to execute and puts us on track to pay off the remaining $57 million of the company's convertible notes upon maturity next Wednesday, November 15."
Executing on Strategic Review to Transform Quantum's Business
In June, newly reconstituted board of directors initiated a comprehensive strategic review of the company's business and engaged AlixPartners to assist in identifying cost savings to increase profitability, financial flexibility and growth investments. The cost reduction measures will result in $5 million of savings in the second half of this fiscal year (or $15 million on an annualized basis) and up to $35 million in annualized savings by the end of fiscal 2019.
Appointment of Eric Singer to Board
Quantum has appointed Eric Singer, founder and managing member of VIEX Capital Advisors, LLC and the company's largest shareholder, to the board. He will bring a shareholder perspective to the board and will assist in creating increased value for all shareholders.
Guidance for Fiscal Third Quarter and Second Half of Fiscal 2018:
• Total revenue of $120 million to $125 million.
• GAAP and non-GAAP gross margin of 42-44%.
• GAAP operating expenses of approximately $46 million to $47 million and non-GAAP operating expenses of approximately $45 million to $46 million.
• GAAP and non-GAAP interest expense and loss on debt extinguishment of $6.3 million and $2.7 million, respectively, and taxes of $500,000.
• GAAP earnings per share of $0.05 to $0.07 and non-GAAP earnings per share of $0.16 to $0.22.
Guidance for the second half of this fiscal year:
• Total revenue of $250 million to $260 million.
• GAAP earnings per share of $0.19 to $0.25 and non-GAAP earnings per share of $0.36 to $0.42.
Fiscal Second Quarter Business Highlights
• Announced availability of StorNext 6, a major new release of the company's StorNext scale-out file system. It delivers a combination of new data management features for on-premise, hybrid cloud and public cloud environments and streaming performance. Now shipping with the company's Xcellis workflow storage solutions, StorNext 6 enables users to overcome the limitations of traditional NAS systems in keeping up with the demands of large, rapidly growing data-intensive workloads and driving business value from that data.
• Introduced Xcellis Foundation, a high-performance, entry-level workflow storage system designed to address the technical and budgetary requirements of small-to medium-sized post-production facilities and corporate video departments. The new system delivers the benefits of enterprise Xcellis storage, including performance and scalability, in a NAS appliance for under $25,000.
• Unveiled aiWARE for Xcellis, an on-premise and cloud version of the AI platform from Veritone. By bringing Veritone's multi-engine AI capabilities into a StorNext-managed environment, aiWARE for Xcellis enables users to leverage the power of Veritone's cognitive services and applications to extract new value from their on-premise video and audio content. The integrated solution is for companies with investments in on-premise storage and/or latency, cost or security concerns about cloud storage because it puts powerful AI processing behind corporate firewalls.
• Announced in late August, aiWARE for Xcellis quickly garnered a NewBay Best of Show Award at the IBC2017 show in September. Award criteria included innovation, feature set, ease of use, versatility and ROI. In addition, at the end of September, Quantum secured its first customer win for the new solution. FOX Sports Brazil, an existing StorNext customer, is deploying aiWARE for Xcellis to enrich and index both archived content and live video streams through cognitive analytics.
Close div post-content