Ken Cheney VP of Business Development, Qumulo
Was at Chef Software, Message Plus, Likewise Software (EMC), HP and Mercury Interactive.

This is a Press Release edited by StorageNewsletter.com on 2017.11.28
Qumulo, Inc.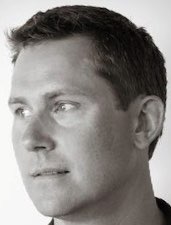 , in universal-scale file storage, announced the appointment of Ken Cheney as VP of business development.
His appointment rounds out an executive team with success in building and scaling large companies. He was tapped for his business insight and track record in driving ecosystem, OEM and public cloud partnerships.
Since launching out of stealth in 2015, Qumulo has demonstrated momentum with growth, customer traction and product innovation. Hundreds of enterprise customers trust the company with their mission-critical file-based workflows.
"We are thrilled to have Ken on board as we pave the way for the future of enterprise storage," said Bill Richter, CEO. "Delivering a modern cloud experience is our number one priority and we've made significant progress in this area over the last year. Ken has a tremendous track record of building ecosystems to create powerful solutions and choice for customers. Qumulo is on a steep growth trajectory and the addition of Ken enables us to fully maximize the opportunity ahead."
Prior to joining Qumulo, Cheney held several executive positions as Chef Software including chief revenue officer, CMO and VP of business development. He has more than 20 years of IT industry experience spanning marketing, product, business development, corporate development, and sales in both early-stage and mature businesses.
In his new role, he will be responsible for spearheading the company's cloud strategy, developing partnerships and driving ongoing growth efforts.
"More than any company in the storage industry, Qumulo is uniquely positioned to leverage its software-centric technology to build an ecosystem of partners to service customers in the data center and in the cloud," said Cheney. "Qumulo is challenging the status quo of enterprise storage with game changing technology for today's hybrid cloud reality. I am excited to be a part of this fast-paced, innovative company with such a stellar executive team."
Close div post-content