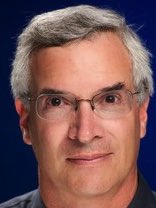 Pure Storage, Inc. announced the appointment of Jeffrey J. Rothschild to its board of directors.
He is filling the position held by Aneel Bhusri, who is stepping down following more than seven years of board service.
"Drawing from his years of experience building and shaping successful companies, Jeff's insights will be valuable during this exciting time at Pure," said CEO Charles Giancarlo. "Jeff is an accomplished business and technology leader, with insights into hyperscale cloud infrastructure, and we are thrilled to have him on our board of directors."
Rothschild has been an advisor and venture partner at Accel, contributing to the development of many portfolio companies including Rhapsody Networks, Walmart.com, and Hearme.com. From 2005 to 2015, he was VP of infrastructure engineering at Facebook. He co-founded Veritas Software, a storage management software company.
"Pure has the right team, technology, and strategy to continue to grow and thrive," said Rothschild. "I am honored to serve on the board alongside a talened team of advisors."
As an early member of the Pure Storage board, Bhusri has been a strategic advisor to the company.
"It has been my privilege to serve on Pure's board and work closely with the team," said Bhusri, co-Founder and CEO, Workday, Inc. "As Workday is a happy Pure customer, I look forward to seeing even more great things from the company."
Source: Jeff Rothschild named to Board's Director, Pure Storage