Gregg Machon Director Channel Sales North America Storage, HPE
Storage veteran being at SolidFire EMC and NetApp

By Jean Jacques Maleval on 2018.01.01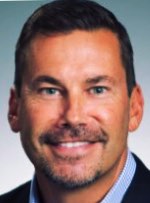 Since two months, Gregg Machon has been named director, channel sales, North America storage, at HPE in Austin, TX.
He came from Nimble Storage, acquired by HPE, where he was director, North America national solutions providers for about two years in San Jose, CA.
We discover that he was director of worldwide channels for SolidFire from 2013 to 2015, after more than two years at EMC and six other ones at NetApp.
He coached his sons' select soccer clubs for 11 years at WYSA's FC Westlake Select Team.
Close div post-content
Source: Gregg Machon Named Director Channel Sales North America Storage, HPE