DIGISTOR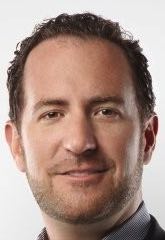 , in secure data and storage solutions, announced that entrepreneur and investor Dave Withers has joined their board of directors.
A veteran of multiple successful start-ups, He brings with him a 20-year track record of identifying disruptive technologies and building successful hardware and software businesses as both an operator and investor. He joins to assist the company through their unprecedented growth.
He most recently served as VP of technology for global platform engineering at Dell/EMC. He joined Dell/EMC via the acquisition of Renasar Technologies, where he was CEO and co-founder. Prior to co-founding Renasar, he served as COO at Nebula, a Kleiner Perkins and Highland Capital backed private cloud company. He joined Nebula from Dell, where he led the storage business in the U.S., Canada and Latin America. He joined Dell via the acquisition of Ocarina Networks, a Kleiner and Highland backed compression and de-dupe start-up, where he served as VP of business development and sales. Prior to Ocarina Networks, he served as the senior director of business development at Isilon Systems, where he built the BD practice and drove the expansion of the addressable market for clustered storage leading up to a successful IPO and acquisition by EMC for $2.2 billion.
An advisor to DIGISTOR for several years, Withers has now taken a more active role on the board and will work closely with the executive team to accelerate business development efforts.
"Dave's wealth of experience and industry knowledge has already proved valuable as an advisor to DIGISTOR," said Larry Friss, co-founder and president. "Having him take a more engaged role on the board will no doubt galvanize new growth and development efforts. We are very excited to be working with him."
Source: Dave Withers Named Board's Director Digistor
---
Also published on Medium.