Alan Butler VP of Global Alliances and Business Development, DriveScale
Most recently MD director of enterprise channel sales and alliances at Dell EMC

This is a Press Release edited by StorageNewsletter.com on 2017.10.11
DriveScale, Inc. appointed Alan Butler as VP of global alliances and business development and Herb Cunitz as a new advisor.
Both of them have joined the team to help the company expand its reach and go-to-market strategy during a time of growth.

Alan Butler joins the DriveScale team with more than 30 years of experience in global sales and business development. Most recently, he served as MD of enterprise channel sales and alliances at Dell EMC, where he led enterprise solutions and strategic sales efforts for Dell's global systems integrator, with a focus on engagements with ISVs and OEMs. In his role at DriveScale, he will be responsible for global business development – broadening existing relationships with ISVs and OEMs and expanding its ecosystem to additional organizations and global integrators.
"Core data center infrastructure is in need of a serious upgrade – and has been for at least the last decade. DriveScale brings a solution to the table that finally solves some of the biggest challenges enterprise organizations face when dealing with large-scale data projects and modern workloads such as Hadoop," Butler said. "The problems that DriveScale is solving, combined with deep engineering expertise and strong leadership, are indicators of high potential growth. I look forward to working with the team to develop a strong ecosystem of partners and continue to expand the company's reach across the globe."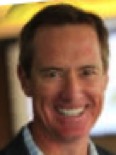 As a member of DriveScale's advisory board, Herb Cunitz brings more than 30 years of sales and marketing experience in enterprise software, including four years as president of Hortonworks. In addition to advising several emerging software companies, he previously helped three companies – Hortonworks, Vitria and Viasoft – go public, and guided two companies – SpringSource and Savvion – through acquisitions. He will advise DriveScale on best practices for growing and managing the company's go-to-market operations, which include sales, marketing, services, channels and operations.
"I'm always looking for the next big thing in data, software and infrastructure," Cunitz said. "When making the decision to join a company's advisory board, I look not only at the innovative technology, but also the team and the potential market size. DriveScale's solution has the opportunity to build on the foundation laid by companies, such as Hortonworks and Cloudera, for managing data through large-scale storage and processing platforms. By doing so, it can ultimately revolutionize how businesses create, ingest and analyze their data. I look forward to helping DriveScale find its niche in the market and achieve rapid customer growth."
"Both Alan and Herb have strong, proven track records of successfully leading go-to-market strategies at a broad range of companies, from emerging technology start-ups to well-known, established enterprises and will play a vital role as we enter our next phase of growth," said Gene Banman, CEO, DriveScale.
Close div post-content
Source: Alan Butler named VP of Global Alliances and Business Development, DriveScale